Abuelita's Quesadilla mix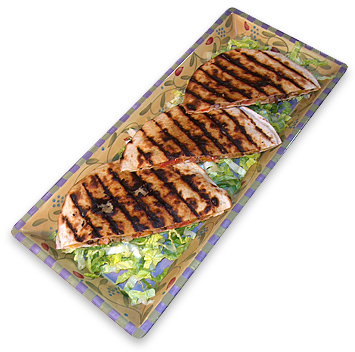 Recipe makes about 3-4 quesadillas
Ingredients:
Abuelita flour tortillas (3-4)
4 oz. rotisserie chicken, shredded
½ onion, strips, sautéed
½ green pepper, strips, sautéed
1 tomato, diced (canned tomatoes are fine)
¼ bunch cilantro, chopped
Squeeze of lime juice
A pinch of garlic powder
A Pinch or more of cumin
Salt and pepper
Sauté onion and peppers till just soft, add tomato and heat through.  Pull from heat and add rest of ingredients and season.
Add 4 oz filling to cheddar or jack cheese in between two 6" tortillas and sauté with oil till hot and melted.  Enjoy!